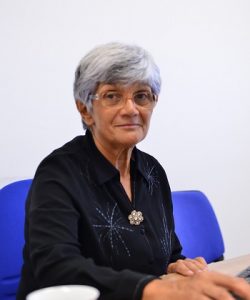 Faculty of Maritime Business and Management formerly provided education with its three departments as part of the Faculty of Maritime Studies of Near East University and in the following years integrated to University of Kyrenia, the sister university of Near East University, and since then providing education opportunities as part of the University of Kyrenia. Today, as an international institution, we provide extensive training educational opportunities to many students coming from different countries.
Students are provided with extensive opportunities to study at a contemporary environment
As we know, Maritime transportation is still very important in the international economic activities. In this respect, the major aim of our faculty is to form well-equipped students with basic maritime management and administration skills. These are related to scientific knowledge and insight with regard to harbor management and ship management firms. Businesses, dealing with container transportation at both national and international marine sectors are also considered as a sector. Our faculty aims to bring up staff of management, who is able to compete in the field and keep up with the changes of the constant evolution of the marine sector.
Registration requirements vary with respect to education standards of different countries. First students are required to get satisfactory grades from the general university examination and/or fulfill the requirements depending on their nationality status. As can be seen from our web page students are provided with extensive opportunities to study at a contemporary environment in both theoretical and practical terms. They have to fulfill all the requirements of the four-year teaching program. After graduation, they will have the opportunity to be recruited in agencies of the marine sector as shipbrokers, as well as being recruited within marine, harbor and customs units.
Dear students, we will try to give you the best international standard of education that you expect at the start. We hope our education will enlighten you in your future career plans and lives. As the poet John Masefield, in his famous poem Sea Fever said:
"I must go down to the seas again, to the lonely sea and the sky,
And all I ask is a tall ship and a star to steer her by".
So, whether you want to manage the ship or the sea please come and join us in our island. We will consider you as our future ambassadors and directors of world seas!
Prof. Aysel KARAFİSTAN
Dean of Faculty of Maritime Management